Master your mood with Mindwell.
Meditation can sometimes fall flat, causing our mind to wander, losing the potential benefits.
Mindwell blends ancient tones and frequencies with ambient music for more engaging and enhanced mental fitness.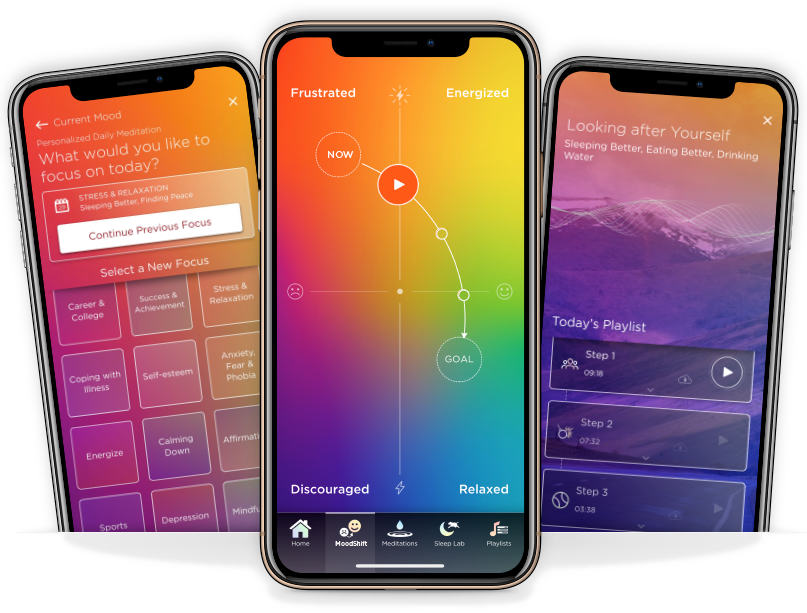 The Sound of Science
Mindwell blends ancient tones and frequencies with music and guided meditation for a more engaging and effective experience.
MoodShift™
Mindwell's proprietary algorithms and scientific approach is superfuel for emotional recovery and resilience.
Sleep Lab
Rest well with Mindwell's collection of Sleep Stories, Bedtime Music, ASMR, and 7-Day meditations.
Personalized Meditations
Focus on the outcomes you desire with interest-driven content recommendations tailored to your current mood.
Create & Share Playlists
Build your own meditation program, collection of favorites, and inspire your freinds.
Personal Mood Profile
Track your mindful minutes, mood history and trends.
Try Mindwell FREE for 7 Days
"Listening to Mindwell's meditations, I did feel relaxed. The melodic whisper-voice put me into a state of calm bliss…"